Fresh Flowers
Regal Florist & Garden Centre is Niagara-on-the-Lake's largest florist with a full service flower shop. Our Fresh Floral Boutique offers unique, stylized or traditional arrangements for any occasion that can be ordered by phone or email for delivery. You can view our online Photo Albums for inspiration when ordering. Click here for contact, hours and delivery information. Containers and flowers or plants vary according to availability.
Fresh Flower Arrangements
Fresh Flower Arrangements make excellent gifts and can be made to celebrate any occasion; Birthday's, Mother's Day, hostess gift, or simply a beautiful dinner table arrangement. Fresh flowers arrive daily to ensure long lasting designs and we take special orders in advance for unique flowers to customize your order! We will arrange them in a basket, urn, or vase of your choice and we have beautiful picks, cards and bows for embellishments.


Fresh Flower Arrangements Photo Album
Floral Bouquets
Pop by anytime and pick up a fresh floral bouquet, it is a great way to brighten anyone's day.


Floral Bouquets Photo Album
Sympathy Arrangements
We at Regal are dedicated to unsurpassed quality, value and service. Our compassionate floral designers will create a beautiful floral tribute for your loved one. We deliver directly to funeral homes.


Sympathy Arrangements Photo Album
Mixed Planters
Long lasting mixed indoor planters make the perfect gift when created by our own designers at Regal Florist and Garden Centre. Pairing indoor tropical plants with flowering plants we can create unique mixed planters in baskets or ceramic containers. Come visit our showroom, where you will find beautiful mixed planters. You will also be inspired by our dish gardens and see why they have become such a popular alternative to flowers as a living gift.


Mixed Planters Photo Album
Holiday Arrangements
Celebrate your Holidays in style with a fresh flower centrepiece, wreath or bouquet. These holiday arrangements make wonderful gifts. Browse our online catalogue to choose your theme and order by phone.


Holiday Arrangements Photo Album
We at Regal are dedicated to unsurpassed quality, value and service. So, when you are looking for that special something with a personal touch Regal is your florist.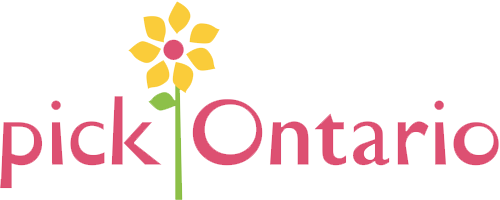 At Regal, we're proud to support Pick Ontario by offering plants and cut flowers grown right here in Niagara. That means you're getting the freshest cut flowers, tropicals and flowering plants available. When you shop at Regal, you're always buying and sending the very best!