Mixed Planters
Long lasting mixed indoor planters make the perfect gift when created by our own designers at Regal Florist and Garden Centre. Pairing indoor tropical plants with flowering plants we can create unique mixed planters in baskets or ceramic containers.

Come visit our showroom, where you will find beautiful mixed planters. You will also be inspired by our dish gardens and see why they have become such a popular alternative to flowers as a living gift.

Mixed Planters Photo Album
Tropical & House Plants
Regal carries a vast selection of tropical and flowering plants. Our expert staff can advise you on choosing a plant that will live happily in your environment or lighting situation. Plants can enrich your home, patio or office by cleaning the air, providing a lovely fragrance and visually enhancing any space with leafy texture, blooms and colour. Keep in mind that containers and plant stock vary seasonally.

Tropical & House Plants Photo Album
Succulents & Cacti
Succulent and Cactus plants are a popular choice for indoor plants. They like the low humidity and warm conditions found in most homes, and while they like direct light, they can adapt to lower light. Succulents and Cacti leaves, stems, or roots, have special water-storage tissues that allow them to survive in environments that are too dry for most other plants so they also make a lovely low maintenance gift.

Succulent plants are a diverse group of plants and they look stunning planted alone or along with companions. Succulents have a wide colour variation too, all the way from blue-green to almost black. The leaves may be rounded, needlelike, berrylike, ruffled, or spiky (even prickly in the Cactus). Our expert staff can help you decide which one is right for you, and we can plant it for you alone or with complementary plants in one of our beautiful containers.

Succulents & Cacti Photo Album
Annuals, Perennials & Herbs
At Regal Florist and Garden Centre we love to garden. Let our staff help you choose the perfect plants for your gardening style, soil conditions and location. We carry an excellent selection of zone friendly annuals, perennials, grasses and herbs. Let us help you enhance your home's curb appeal and create a space of beauty for you to enjoy with the perfect plant combinations. A vast selection of blooming plants, grasses or foliage plants are available at Regal and we can also recommend the perfect plants for xeriscaping (low irrigation, low maintenance gardening). Regal has everything you need; plants, fountains, statuary and containers for every type of gardening inspiration; Mediterranean, Tuscan gardens, Japanese Zen gardens, traditional Victorian gardens, country gardens, tropical inspired or modern gardens. On top of all this we can help you incorporate fragrant herbs into your garden too. Plant stock is seasonal and quantities are subject to availability.
Make your garden a blooming success with a choice selection of seasonal annuals and perennials from Regal.

Annuals, Perennials & Herbs Photo Album
Seasonal Outdoor Urns
At Regal Florist we love to celebrate the seasons by creating beautiful Outdoor Urns. They can add curb appeal to your home's entry or make a beautiful gift for any occasion. We create them for every theme, or holiday, we can even custom design them in singles or pairs, just for you. There are many styles of planters to choose from that are ready made and in store for Spring, Summer and Fall. Easter and Christmas Outdoor Urns are very popular. In addition to outdoor urns we also create wreaths and a large variety of summer planters. Get inspired by our Seasonal Urns Photo Album or browse our online catalogue to choose your theme and order by phone.

Seasonal Outdoor Urns Photo Album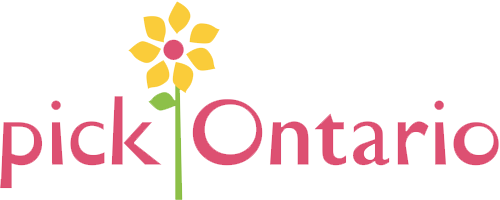 At Regal, we're proud to support Pick Ontario by offering plants and cut flowers grown right here in Niagara. That means you're getting the freshest cut flowers, tropicals and flowering plants available. When you shop at Regal, you're always buying and sending the very best!